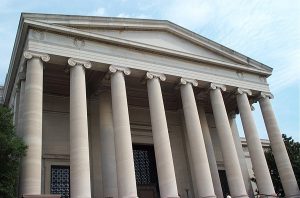 Earlier this week, twelve Floridians who defrauded the federal government of $20 million are being charged with food stamp fraud, wire fraud, and conspiracy to make the wire fraud. The defendants were between the ages of 30-65 years and have been running this conspiracy since April 2012.  According to the Justice Department this has been the largest food stamp fraud crackdown in history.
Per Florida Statue 414.39, fraud is committed when any person is knowingly purchasing with food assistance benefits a product with the intent of obtaining cash or consideration other than eligible food by reselling the product, and subsequently intentionally reselling the product purchased with food assistance benefits in exchange for cash or consideration other than eligible food; or is intentionally purchasing products originally purchased with food assistance benefits in exchange for cash or consideration other than eligible food. This is exactly what the defendants did for almost eight years and in different counties of South Florida.
In a short period of time, these defendants committed an astounding amount of fraud and investigators are still surprised at how they did it.  The defendants involved in this matter owned, operated, or worked at retailers who accepted Supplemental Nutrition Assistance Program benefits as payments or they worked at unauthorized stores, but supposedly used point-of-sale terminals of authorized retailers to carry out the fraudulent transactions.  The way the fraud was committed was that the store owners and employees accepted payments for illegal cash transactions involving no purchases of food.
This is an issue that many states are seriously focusing on because millions of dollars that come from the United States tax payers are being stolen by fraudulent acts such as this one.  In states like Wisconsin, Kentucky, and Maryland, judges sentenced the defendants between several of months in prison to at least 4 years depending on the amount that was stolen and how involved was the defendant in the criminal act. According to the inspector of the United States Department of Agriculture, the retailers who were arrested in Florida, created an illegal benefits exchange system that denied healthy foods to needy children and their families. The retailers pocketed all the fees that were charged for converting food assistance benefits into cash.
The State of Florida is the home of the nation's second largest population of public assistance participants, therefore every dollar counts. This is why public assistance fraud is a severe issue in the state. Each of the public assistance programs play a crucial role in abetting its members during their greatest time of need, and if these fraud incidents are not reported, the programs will have a harder time providing help to everyone who truly needs it. In the state of Florida, the twelve suspects could face between five to twenty years of prison if convicted of defrauding the government.