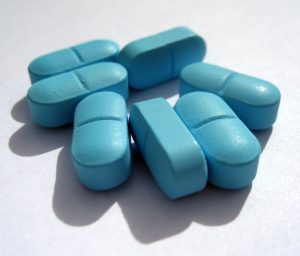 Fentanyl, a very addictive and dangerous narcotic, continues to rise in popularity among the United States.  On October 05, 2017, two people were arrested and charged with a 24-page federal indictment, along with seven others, of distributing the imitation opioid fentanyl through the United States, especially through states such as Florida where drug abuse has always been an issue.  According to the Sun Sentinel, Anthony Santos Gomes and Lisa Gomes, told the judge they were trying to hire attorneys to represent them but most likely both will be transferred to North Dakota to face the charges against them in that state.
According to the officials of the Drug Enforcement Administration, Internal Revenue Service, and the Department of Homeland Security the Gomes are being charged with five different counts in the indictment.  The indictment explains that Anthony Santos Gomes and Lisa Gomes were running a conspiracy to possess with intent to distribute…controlled substances and controlled substance analogues resulting in seriously bodily injury and death. The indictment also explains that they did all this knowingly and intentionally with the purpose of distributing the drug.
The National Institute of Drug Abuse, describes fentanyl as a powerful synthetic opioid that is very similar to morphine, but 50 to 100 times more potent. If prescribed, it is given to patients with severe pain or to manage severe pain after surgery.  The way drug abusers use this new dangerous imitation of fentanyl is swallowing it in solid form, snorting it in powder form, or by burning it and then injecting it or having it absorbed by the mucous membrane. Similar to heroin and morphine, fentanyl works by binding to the body's opioid receptors, which are found in areas of the brain that control pain and emotion.  Then they drive up dopamine levels in the brain's reward areas, producing a state of euphoria and relaxation.  On the streets this drug is combined with cocaine or morphine, making it more addicting and requiring higher dosages which usually lead to overdoses and killing those who consume it.
According to the Florida Sun Sentinel, the indictment explained that the drug ring was operated from January 2013 through August 2016 with two organizers participating from a Canadian prison and another operating out of China. The ring moved more than 400 grams of fentanyl and more than 100 grams of a fentanyl analog online using internet sites designed to be hidden from the public. The drugs were obtained from China and Canada, records show, and distributed in Florida, California, Colorado, Georgia, Maryland, North Carolina, North Dakota, New Jersey, Ohio, Oregon and South Carolina where records also show that the drug has been the cause of many deaths in those states due to drug overdose.
Both Anthony and Lisa Gomes and the other members of their drug trafficking ring could be punished with life sentences or a fine of up to 8 million dollars due the alleged charges on the indictment.