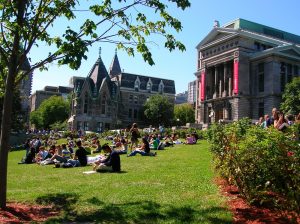 At the beginning of this year CBS News reported that there were more than 300 open investigations of sexual violence at colleges and universities across the country according to the Department of Education.  They also explained that of the 223 schools under investigation, five are located in Florida.  The five schools are Full Sail University, Stetson University, the University of South Florida, the University of Miami and Florida State University.
The Orlando Sentinel also states that many Florida residents believe that no one ever gets convicted of rape on Florida's public universities.  According to police records, in 2012 and 2013 55 rapes were reported on between different campuses but only five arrests were made and of those five cases, three have already been dismissed.
The parents of these victims feel that there is something wrong with the way universities and colleges are handling sexual assault and rape cases, they want law and regulations changed.  They also feel that there are hidden reasons why the schools handle these cases the way do and those hidden reasons are usually funding, student attendance, and the school's reputation.
Under the investigation completed by the Orlando Sentinel, four of every five campus-rape cases were actually considered date rapes and three of every four of those cases, the alleged victim was extremely drunk or on drugs.  Alcohol and drugs created more complicated issues when the perpetrator and the victim are actually acquaintances at a social event, rather than when the perpetrator is a stranger.  Recently, the White House and Congress have declared that campus sexual assault and rape is a widespread issue and that colleges are doing too little to stop it.
According to the FCASV ( Florida Council Against Sexual Violence), the State of Florida university police departments say they take rape allegations seriously. They usually have several officers investigate. Then the victims are referred to victim's advocates; witnesses and suspects are interviewed; security-camera videos and entry card-readers are checked; and clothing and other evidence are sent to the Florida Department of Law Enforcement for DNA tests.
Universities have also created noncriminal student-discipline programs that victims can use instead of courts. They offer a lower standard of proof and no criminal punishment to certain students. This is because a sexual-battery conviction in Florida carries a prison sentence of up to 15 years and it also establishes the lifelong stigma as a sex offender, which many parents do not wish for their children.  State attorneys offer very few plea bargains for cases of this matter, most of them only offer a misdemeanor battery that doesn't carry a sex-offender identification and no prison time.
Therefore, who is to blame for the lack of safety the students encounter on a daily basis? Are the schools doing a good enough job to keep the students safe and are they providing enough information on their campuses' that explain where help could be found for those types of situations? Why are certain cases publicized and others are not? How are schools planning to fix these issues? These are a few of the many questions that parents and the Department of Education have for those in charge of the universities and colleges dealing with these types of crimes. According to the DOE, the number of victims of sexual assaults in college should be decreasing with how advanced criminal technology is nowadays, not increasing.