A fund manager in Sarasota, Florida was charged with defrauding investors of $3.8 million. The fund manager, Gaeton Della Penna, faces federal criminal charges in the Middle District of Florida for defrauding investors. Criminal charges, filed in federal court, are in addition to the SEC charges.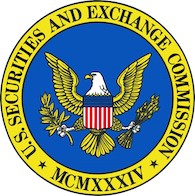 The allegations are that he raised $3.8 million from his "clients" to trade securities and to invest in some small companies of which he personally approved. In fact, the SEC alleges that over $1.1 million was diverted to pay his mortgage on a 10,000 square-foot home. 
The SEC alleged that he also paid an inflated income salary to his girlfriend who lived with him. The SEC and FINRA issued statements urging private investors to be very mindful of whom they are dealing with.
FINRA, on its website, has a complaint compiler called Broker Check. On Broker Check, complaints filed against stockbrokers can be reviewed. These charges range with white-collar crimes that include wire fraud, money laundering, and front running and inappropriate risk investments for clients.
In the charges filed against the Sarasota Florida private fund manager, the allegations include theft, as well as money laundering and wire fraud. The investment manager paid fake returns to current investors and raised funds fraudulently by promising high returns. He issued investors statements on a regular basis. Investors were solicited at his church, which he used to find clients. His fund, which operated from 2008 to 2013 was promising a 5% return on the investment funds, plus 80% of profits generated from his mix of stock purchases and private company investments. Also named in the SEC press release and complaint was Gaeton Capital Advisors LLC, listed as a relief defendant. A relief defendant is customarily named for the purpose of recovering any investor funds that may remain in its possession. The SEC identified the scheme as a Ponzi type scheme where money from recent investors was paid to previous investors. The SEC, in beginning its civil action, is seeking to recover the investments for the victims. At this time, it is uncertain if any funds can be collected and returned to the victims. In the criminal action filed in federal court, the U.S. Attorney's office will seek both a prison term and a restitution order to aid in the recovery of the losses to the victims. The SEC regional office in Miami, Florida was also involved in the investigation of this case. The SEC's investigation was conducted with the U.S. Attorneys Office and the FBI and Department of Treasury. All these government agencies were involved in both the initial civil action by the SEC and will be involved in the criminal prosecutions in US District Court.