Last month, on February 16, 2016, the U.S. Government asked a California federal court to compel Apple to assist the FBI in the search of the San Bernardino shooter,Syed Rizwan Farook's, iPhone.  Apple has objected to doing so, claiming it has "…done everything that is both within our power and within the law to help them."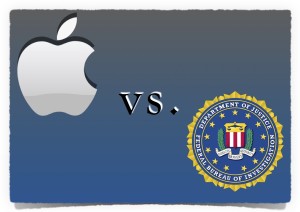 In the past, Apple has complied with government search warrants, under its prior operating system, bypassing its passcode and unlocking some of its content pursuant to the warrant. But under Apple's new encrypted software, the data is encrypted automatically using a digital key that can only be accessed by the user and not by Apple or anybody else.  And since developing the new iOS8 operating system, Apple claims in its policy that it can no longer bypass the passcode, "…and therefore it is not "technically feasible" for Apple to respond to government search warrants.  For this reason, the government's already obtained search warrant has not been very useful and under the All Writs Act, the government is seeking assistance from Apple because they state, "Apple has the ability to modify software" to disable the auto-erase function only on Malik's iPhone.
U.S. Magistrate Judge Sheri Pym issued an order approving the government's petition and in response, Apple issued a statement outlining their reasons for refusing to cooperate with the FBI, stating the FBI is asking Apple to "build a backdoor" to its products, thus setting a dangerous precedent.