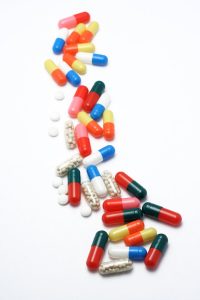 Owner and president of a New Port Richey pharmacy, Nicholas A. Borgesano, plead guilty to two counts of conspiracy in the Middle District of Florida on October 30th, 2017, for being at the center of a multi-million-dollar mediation fraud scheme.  Mr. Borgesano is 45 and his sentencing will be scheduled in federal court before United States District Judge James S. Moody Jr. and is facing a maximum of 15 years in prison.  Count one is for conspiracy to commit health care fraud and count two is for conspiracy to engage in monetary transactions involving criminally derived property.
According to the Department of Justice, the fraud ran from October 2012 to December 2015 and it impacted private insurance compaies, Medicare, and Tricare a health care program for the military.  Before him, seven others had plead guilty in connection to the scheme.  As part of his testimony, Mr. Borgesano explained that him and his co-conspirators owned and operated numerous pharmacies and shell companies to execute a fraud scheme involving prescription compounded medications. Per the Tampa bay Business Journal, compounding is when pharmacists or physicians combine drug ingredients to create another medication in order to attend to individual needs.
With this scheme they generated more than $100 million in fraudulent proceeds.  Mr. Borgesani owned and controlled A to Z Pharmacy, Havana Pharmacy, Medplus/Newlife Pharmacy, and Metropolitan Pharmacy, Jaimy Pharmacy, and Prestige Pharmacy.  It was in these pharmacies where he created the submission of false and fraudulent reimbursement claims for prescription compounded medications, pain creams, scar creams, and private insurances.  They all manipulated billing codes, paid for kick backs and bribes to further the exchanging and signing of prescriptions for patients he never saw.   The disbursement of all the money was done through wire transfer to the co-conspirators, by assets, or checks.
Most of all their properties will be forfeited including 50-foot racing boat, expensive cars, and houses which equal to over 7.6 million dollars. The total amount that will be forfeited is the result of everything that was purchased with income from the fraud scheme.
The investigation of this fraud scheme was part of the Medicare Fraud Strike Force conducted by the FBI and with the assistance of HHS-OIG and DCIS.  According to the Department of Justice, The Fraud Section leads the Medicare Fraud Strike Force, which is part of a joint initiative between the Department of Justice and HHS to focus their efforts to prevent and deter fraud and enforce current anti-fraud laws around the country.  They operate in nine different locations in the United States and since it's creation on March 2007, it has charged over 3,500 defendants who have falsely billed the HealthCare system for $12.5 billion.