FBI Director James Comey has made press comments that the "Ferguson Effect" has led to an increase in violent crime.  His comment was admidetly based on his empirical view of changes in homicide rates in select cities.  So the issue is: "Are police shirking duty for fear of being prosecuted?" and the answer is….another answer comes from President Obama in a gathering of police chiefs in Chicago.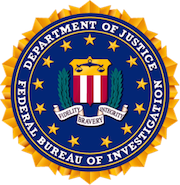 The issue is emotionally charged and has been featured in articles in the New York Times and the Washington Post.  Are, in fact, as FBI Director Comey saidthe average police officer is afraid to get out their patrol cars because of fears their actions will be caught on video?  FBI Director Comey said, the "age of viral videos" has altered the policy of local police.  FBI Comey told the press he has little evidence in support of his "theory" but he has "a strong sense that it is true."
We do know that viral videos of police contact with civilians has been featured in the news.  Paul Butler, a professor at Georgetown University and Washington, D.C., who was a prosecutor before teaching, has said, "A lot of white people are truly shocked by what these videos depict." He went on to comment that it comes as little surprise to African-Americans, who believe they are targeted for abuse by police.  The most recent video from a South Carolina High School shows a white school police officer taking hold of an African-American student by the neck, abruptly moving her backward off her school chair at her desk, and then throwing her across the classroom floor.
The New York Times has assembled videos of police contact, which show the videos of the following high profile viral videos on police contact:
The South Carolina High School incident on October 26, 2015;
James Blake incident on September 9, 2015;
Christian Taylor incident on August 7, 2015 in Arlington, Texas;
Samuel Dubose incident on July 19, 2015 at the University of Cincinnati campus;
Sandra Bland incident on July 10, 2015. Sandra Bland later died in police custody in Prairie View, Texas;
The June 5, 2015 incident in McKinney, Texas, when a white police officer pointed a gun at a bikini clad African-American girl and shoved her face into the ground;.
Freddie Gray incident in Baltimore on April 12, 2015.  Freddie Gray later died after being placed in a choke hold by police.
The shooting of Walter L. Scott on April 4, 2015 in North Charleston, South Carolina;
Antonio Zambrano-Montes shot on February 10, 2015 shot in Pasco, Washington;
The shooting of 12 year old Tamir Rice on November 22, 2014 in Cleveland, Ohio;
The Michael Brown killing on the streets on Ferguson, Missouri, on August 9, 2014;
The July 17, 2014 death of Eric Garner in Staten Island, New York; and
Ricardo Diaz-Zeferino shooting in Gardena, California on June 2, 2013,
My observation of the wisdom if FBI Director Comey making a public statement on the issue of police retrenchment in the face of the Directors citing of higher homicide rates in some cities is irresponsible.   The Director best serves the public by being a source of rational and provable information rather than comments that may prove to be baseless or unsubstantiated.