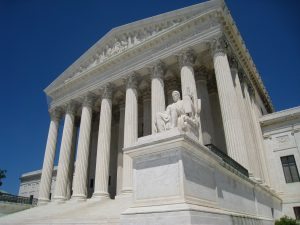 What Do I Do After I'm Arrested In Miami Florida?
This three-part series title: What Do I Do After I Am Arrested in Miami , is a complete run through of the criminal court processes from arrest through final disposition of a Miami criminal case.  This Article is Part Three of a Three Part Series that begins with the final disposition of your criminal case filed by the Miami State Attorney's Office case.  Please also see parts two and three in this series regarding Miami Criminal Cases and processes.
Final Disposition of Your Case:
At some point, you will need to decide whether you want to resolve your case by agreement with the state, to 'plead open' to the mercy of the Court, or to proceed to trial.
To resolve your case by agreement with the State Attorney's Office, your attorney and the Assistant State Attorney, assigned to prosecute your case, must come to a complete agreement regarding all of the terms of an agreement for all of your pending charges.  The court can accept or reject the terms of the agreement but cannot modify the terms without your advance consent.
If you decide to 'plead open' to the mercy of the Court after consulting with your attorney, the judge will decide what sentence will be imposed after considering your 'Criminal Punishment Code Score Sheet', which lists your offenses in severity and assigns points for those offenses.  If you decide to go to trial, you and your attorney should have some legal defense and be otherwise fully prepared.  The fact that the State's case against you is very weak is a defense in itself.  Generally, if you do not have a defense that will present well in Court, you should consider another option.  There is nothing worse in your case than going to trial unprepared, with little or no defense.
Sentencing Issues and The Criminal Punishment Code:
The Criminal Punishment Code Score Sheet is like a report card that the judge reviews at the time of sentencing.  The score sheet tabulates a specific number of points per offense scored at the time of sentencing set by Florida statute in consideration of the severity of the offense or violation.  If your total combined score is less than or equal to 44 points, the judge can impose a non-state prison sanction which could mean, county jail time of one year or less, house arrest, probation, a fine, payment of Court costs, or even no punishment at all.  If total points are greater than 44 points, the Court will impose mandatory state prison time unless the Court finds both a legal reason to downward depart and is willing to downward depart from the minimum prison sentence set by the criminal punishment code.  A downward departure sentence is a sentence below the minimum permissible sentence based upon a legally permissible exception in sentencing laws.  The judge does not have to grant a bonafide downward departure motion and it is completely in the Court's discretion to disregard it under the law.  Your attorney can assist you in deciding what course of action is best depending on your charges and other factors unique to your case.  No two cases are the same.
Hiring the Right Attorney:
Consulting with an attorney on your case gives you a chance to interview the attorney to determine if he or she is the right attorney to represent you in your case.  You should feel comfortable with the attorney that you hire and confident that he or she will work diligently in preparing the best defense possible for you.  You will know when you have found the right attorney for your case.  Make sure that you ask a lot of questions during your consultation and during the pendency of your case.  Your attorney cannot prepare a proper defense for you without your assistance.  You are the most valuable asset in the defense case.
This article by Miami Federal Criminal Defense Lawyer Ralph S. Behr is for informational purposes only and should not be construed as constituting legal advice.  You should consult with your attorney to determine the best course of action to take on your case.  For consultation regarding the specific facts of your case and arrest please contact Miami Criminal Defense Lawyer Ralph S. Behr.