The U.S. Department of Justice announced on July 22, 2016 the unsealing of what will be an epic Medicare fraud sweep involving members of the South Florida community, both in Miami and Fort Lauderdale.  This is the largest Medicare Fraud crime federal indictment in the history of the U.S. Department of Justice.  It involves a network of doctors, hospitals, health care providers, adult living facilities (ALF's), nursing homes, and private physicians and health care providers who have collectively, (allegedly) fraudulently billed Medicaid and Medicare in excess of one billion dollars.
Named in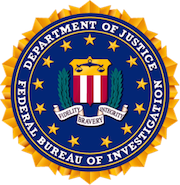 the unsealed indictment is the owner of a business that owns and operates over 30 facilities for profit that provide nursing and assisted living services.  The allegations include conspiracy, bribery, kickbacks and fraudulent billing of services either not provided or, as some unconfirmed reports indicate; provided to dead people.  The unsealed indictment is one of many that the joint task force anticipates will be bring dozens of people to court as criminal defendants in federal court in South Florida.  The Office of the Inspector General of the U.S. Department of Health announced it believes in excess of $2.5 Billion of fraudulent charges are paid out every year by Medicare and Medicaid fraudulently and that South Florida is the focus of the task force.  Also named in the unsealed indictment is Odette Barcha, 49, and Arnaldo Carmouze, 56, all of Miami-Dade County.
Philip Esformes, the owner of more than 30 facilities, was named as the "mastermind" of the conspiracy.  He is represented by attorney Marissel Descalzo and Michael Pasano of the Carton Fields law firm.  In 2013, Attorney Michael Pasano  also represented Karen Kallen-Zury who was convicted and found guilty,  along with others, of running a $70 million Medicare fraud and bribery scheme involving mental health hospitals.  Also convicted in the Southern District of Florida in that case was Daisy Miller of Hollywood and Michele Petrie of Fort Lauderdale.
The Miami Herald wrote that Philip Esformes, age 47, is one of the richest men in Miami and his involvement in the one billion dollar scheme is the source of his accumulated wealth. According to the government, hospitals owned and controlled by the conspirators referred some of the thousands of Medicare patients (whose names are not revealed because of HIPA regulations) for outreach mental health care.
One of the hospitals not named in the indictment is the Larkin Community Hospital in South Miami.  The Justice Department alleged in the indictment some of the kickbacks were 'disguised' as payments for "escort services" provided to Mr. Esformes as well as related travel and hotel expenses reportedly billed to Medicare for providing mental health services to Medicare and Medicaid patients, all of whom remain unnamed.
The press release from the U.S. Department of Justice stated, "This is the largest single criminal healthcare fraud case ever brought against individuals by the Department of Justice."  Mr. Esforme's criminal defense lawyers Marissel Descalzo and Michael Pasano issued a statement that their client committed no wrongdoing, further saying, "Mr. Esformes is a respected and well-regarded businessman."  The attorneys did not elaborate on the full scope of their client's business activities, and did not comment on the allegations that escort and hotel services were allegedly paid for by Medicare and Medicaid in connection with services provided to patients.