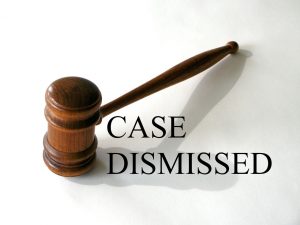 How to get a Federal Judge to dismiss your indictment if you are charged with Human Trafficking and the charge involves sex with a minor and there was in fact no minor
If you have an attorney, you should share this blog with him/her.  If you are representing yourself (no lawyer) look at some of my cases in federal court in Tampa and Miami and New York.   In all events, do not try to do this alone: you need an attorney.  Here's how I set the legal stage for a dismissal of the charges:  Step One:  file the motion pursuant to Rule 12 of the Federal Rules of Criminal Procedure. Step Two:  inform the federal judge your challenge the Indictment by pretrial motion. (cite this case: United States v. Spero, 331 F.3d 57 (2d Cir. 2003). Step Three:  argue that the Indictment is defective and fails to properly and fully charge an offense under 18 U.S.C. 1591. (cite:  United States v. Fern, 155 F.3d 1318 (11th Cir. 1998) and United States v. Chilcote, 724 F.2d 1498 (11th Cir. 1984). Step Four:  Argue that the defect in the Indictment is the Indictment does not contain language that the alleged victim was a "victim of human trafficking".
Tough argument to make? Not really.  Prior to 2015, a majority of the Federal Appellate Courts ruled that you can be arrested and convicted as a Human Sex Trafficker even if the government did not have a live human being victim.  That is now under attack and here is how I do it:  You argue that in 2015 Congress amended 18 U.S.C. § 1591.
Inform the federal Judge that the legislative history of the amended statute shows that it was the intent of the Congress to prosecute criminals "who purchase sexual acts from human trafficking victims".  [ Specifically, this language can be found in the May 29, 2015, Pub. L. No. 114-22 § 109, 2015 (129 Stat. 227, 239), 18 U.S.C. § 1591 (2012)]   Next throw in a paragraph or two and argue that Congress is presumed to be aware of an administrative or judicial interpretation of a statute and to adopt that interpretation when it re-enacts a statute without change, (If you want to really nail this argument throw a reference to these cases and watch the Assistant United States Attorney who is prosecuting you throw a temper fit… Albemarle Paper Co. v. Moody, 422 U.S. 405, 414 n. 8, 95 S.Ct. 2362, 2370, 45 L.Ed.2d 280 (1975);*581 NLRB v. Gullett Gin Co., 340 U.S. 361, 366, 71 S.Ct. 337, 340, 95 L.Ed. 337 (1951); National Lead Co. v. United States, 252 U.S. 140, 147, 40 S.Ct. 237, 239, 64 L.Ed. 496 (1920); 2A C. Sands, Sutherland on Statutory Construction § 49.09 and cases cited (4th ed. 1973).  I then throw into the stew (my motion) something about the fact that the new amended 18 U.S.C. § 1591incorporated sections of prior law.   Everyone one has to agree that Congress can be presumed to have had knowledge of the interpretation given to the incorporated law, at least insofar as it affects the new statute and… Congressional intent is clear from the official record of Legislative Intent and purpose.  Congress acted in 2015 and spoke to this issue.  For a little legal spicing you can include the wording of the Statement of Congressional Intent it becomes clear that the purpose and intent of the 2015 amendments to 18 U.S.C. § 1591 was, in the words of the Congress "… to correct the courts, prosecutors and law enforcement agencies and to require they comport with 18 U.S.C. § 1591 and its purpose and correct application in arresting and prosecuting individuals who seek to obtain or obtain sexual relations with and from individuals who are in fact victims of human trafficking."   Still with me on this?….. I continue to argue that Congress in 2015 is bell-clear in instructing and correcting courts that 18 U.S.C. § 1591 requires the government allege and prove that persons, such as the defendant, can only be convicted when the government alleges in the Indictment and proves by evidence that the defendant sought to obtain sexual concourse with a minor who was and is in fact the victim of human trafficking.
My motion goes on a bit.  If you want a copy of my pleadings, you can email me, and I'll discuss it with your federal public defender or your private federal criminal defense lawyer (if you have hired one).  In the end the motion to dismiss the indictment for  Human Trafficking  [where your charge involves allegations of negotiating to have sex with a minor and there was in fact no minor (just a lot of "dirty talk" with a federal case agent posing as a pimp)] can  get the case tossed.